Business Account Services
Solutions for all your business needs from Horizon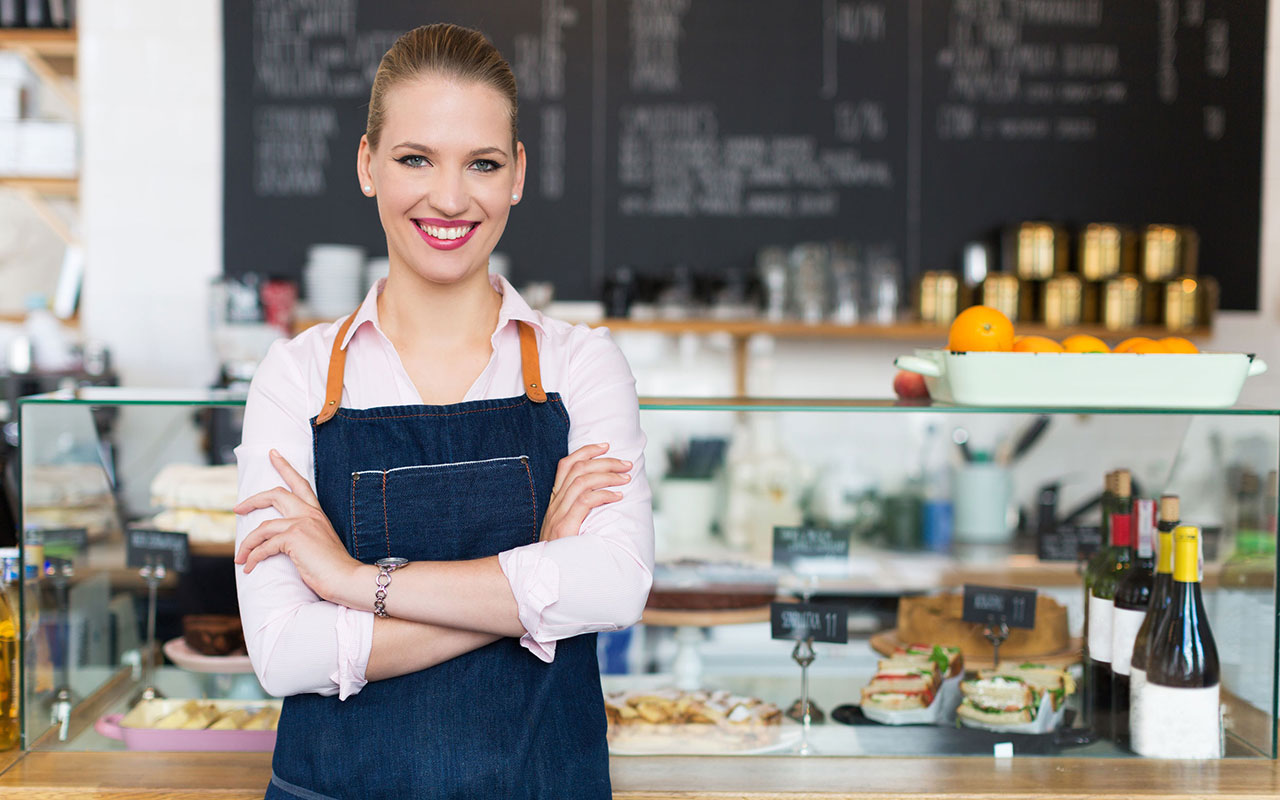 Debit Card for Business
Gone are the days of the petty cash box. Today's business owners need more flexibility and quicker access to funds to keep things running smoothly. Horizon's Debit Card for Business gives you all that, plus security protection and conveniently located ATMs. Link to your company's checking account and you'll enjoy free eStatements as well as free online and mobile banking.
Benefits
With no minimum balance requirement, the pressure is off if you have to pay large bills or make unexpected purchases.*
Empower employees to make purchases while avoiding misuse.
Superior member service from local professionals you can trust.
*Terms and conditions apply.
Online Banking for Business
Time is money. Instead of running errands, we want you to be able to focus on running your business. Check your balance, make transfers, or pay company bills whenever your schedule allows, from anywhere you get Internet access, with Horizon's convenient, free online banking services.
Benefits
It's easy to set up online account access for you and your employees.
Save time and paper by signing up for free eStatements.
Convenient to login from anywhere, anytime.
Track your company's payables and receivables online.
Horizon sends you automatic alerts the moment activity is spotted that you want to track.
Mobile Banking for Business
Whether you're running between meetings, working out in the field, or traveling on the road, Horizon mobile banking lets you access business accounts from anywhere, anytime. Save time by checking your balance, making transfers, or paying bills right from your smart phone. Horizon's free mobile banking service is conveniently designed to support all of your business needs.
Benefits
It's free to sign up, and there's no fee or balance requirement.
Mobile banking is the convenient way to track purchases, pay bills, or transfer funds.
Easy access to checking or savings lets you track payables and receivables closely.
Secure login protection ensures your business account remains safe from fraud.
eStatements
Say goodbye to piles of paperwork and hello to paperless eStatements – delivered straight to your inbox like clockwork each month. Sign up easily through Horizon online banking. Privacy is our No. 1 priority, so rest assured your information is kept safe via our secure site. Going digital helps the environment and Horizon. It keeps costs low, so we can pass the savings right back to you. Click, view and download any time of the day or night; print only when you need to. Keep banking simple!
Telephone Teller
Quick, secure access to your account(s), 24 hours a day, 365 days a year. One simple call lets you make payments and transfers, check your account balance, or verify that a check has cleared – all within minutes. Dial us any time of day or night at (570) 326-2407 or 1(877) 326-2407 (out of area) to get started. Set up a unique PIN (Personal Identification Number), then enter your account number from a touchtone phone. Connect to our safe, private, automated services anytime you need them. We're just a phone call away.
Billpay for Business
Never miss another payment. Horizon billpay for business lets you avoid late fees, schedule invoices and get automated reminders on a schedule that works for you. It's free, convenient and simple to link to any of your business accounts. Plus, it's the best way to get a handle on company finances. Sign up today!
Benefits
Spend money on growing your business; not on managing your bills as online billpay is free to set up.
Automate payments on your own schedule so you never miss a payment again.
Save paper, stamps and time.
Get login access credentials only for the fiscal employees you specify.
Get superior service from local professionals you trust, online, over the phone, or in person at any of Horizon's conveniently located branches.
Additional Resources
Download Horizon Business Account Services info
Infographics