Expand Expo 2022
Expand Your Knowledge - Expand Your Network - Expand Your Possibilities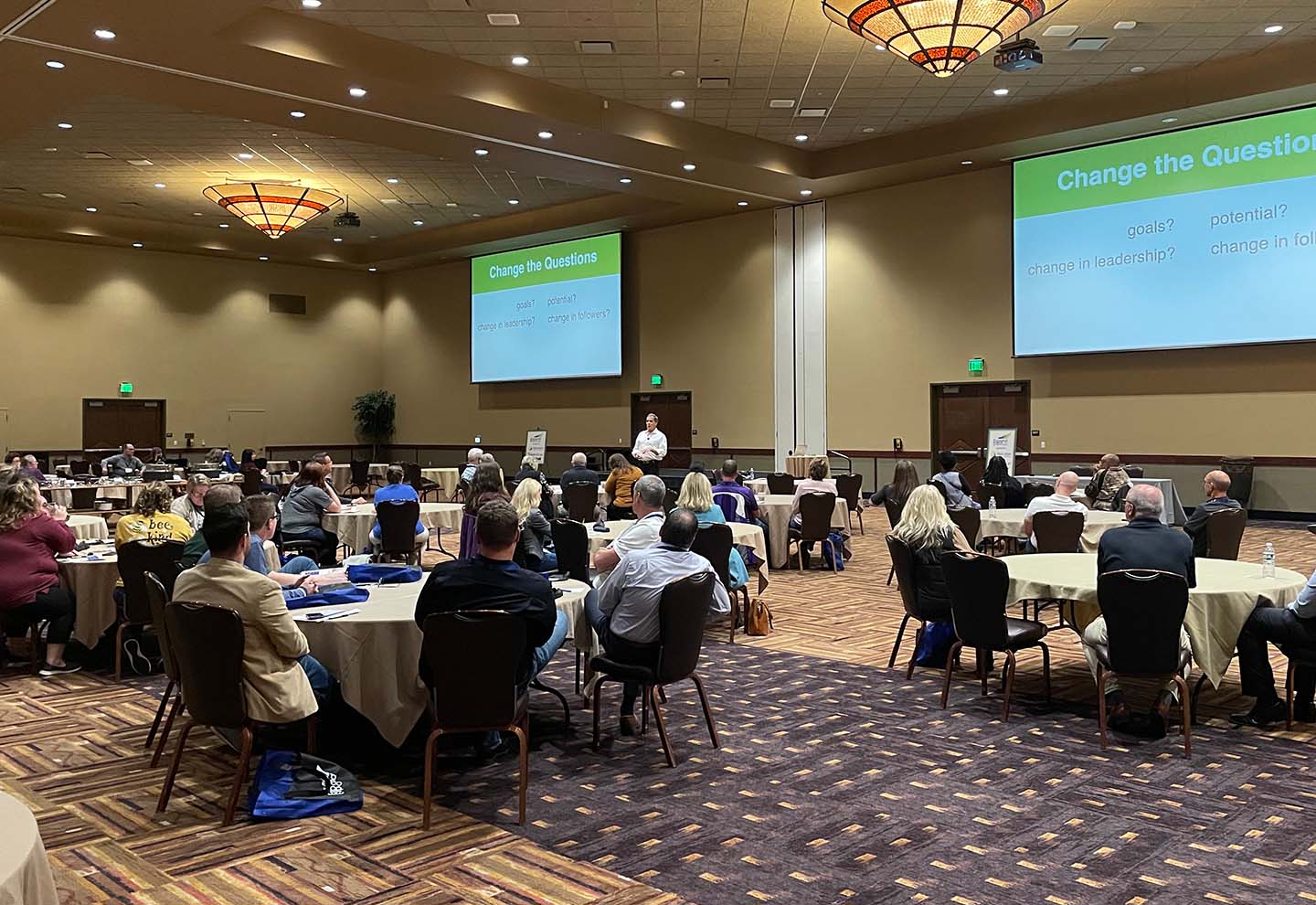 Registration Has Closed
Registration for Expand Expo 2022 is no longer available.

Join us September 2022 for a premier training and development event designed specifically for credit union professionals, created by credit union professionals. Embark on a deep-dive education each day by attending full-day workshops, learning about topics which will help you grow, increase performance, and exceed your goals. Thursday's workshop is a must for anyone in the credit union industry, as we welcome The Ritz-Carlton Leadership Center who will present their approach on delivering quality service. Network with an anticipated 300 additional credit union professionals during meals and entertainment, all included with your registration.
Featured Workshop
Delivering an Elevated Member Experience - presented by The Ritz-Carlton Leadership Center
At The Ritz-Carlton, creating guests for life is an inherent part of doing business. If your credit union is not emotionally engaging your members, you will risk losing them to a financial institution that will. Join us for this workshop facilitated by The Ritz-Carlton Leadership Center. They will help you discover how The Ritz-Carlton time-tested methodologies foster a culture of personalized service and genuine care to enhance the member experience. Join us to learn how to:
Apply The Ritz-Carlton Key Service Principles.
Optimize every member interaction.
Anticipate and fulfill unexpressed member needs.
Quickly pivot to customize member interactions, and make indelible impressions that create passionate internal and external brand advocates.
Leverage the three levels of employee engagement with techniques that will enable you to personalize your service and create emotional connections
Plus much, much more
Discover the Training Topics
Expand Expo puts the training and development back into conferences. Most conferences offer a handful of 60-minute breakout sessions; without sufficient time for more than just a high-level overview of the topic. Expand Expo offers 17 distinct full-day workshops on topics specifically geared towards credit union professionals. Seven different workshops are offered each day spanning across topics designed to improve performance and increase your credit union's bottom line.
Meet the Facilitators
Expand Expo is proud of our array of tremendous presenters. 16 industry experts will be on hand, presenting tips and techniques to grow and develop in your role, and properly prepare you for future growth within your credit union.
Click on any of the presenters' photos below to view their detailed bio:
Top Takeaways
Learn innovative strategies to improve performance and positively impact your credit union's bottom line
A training that balances high-level strategic philosophy with detailed integration into daily operations
Networking with peers at other credit unions
Introduction and awareness of valuable partners to assist with Credit Union performance
Dates
Sunday, September 18, 2022 through Thursday, September 22, 2022
Vendor Show
Sunday Early Access from 4:00pm - 6:30pm
Monday from 8:00am to 9:00am; 12:00pm to 1:00pm; 2:30pm – 3:00pm; and 4:00pm to 6:00pm
Tuesday from 8:00am to 9:00am; and 12:00pm to 1:00pm
Other information
Lunch will be provided to attendees each day of the conference Monday through Thursday
Afternoon snack and networking breaks will be provided to attendees Monday through Wednesday
Receptions held Sunday and Monday evenings
Dinner with live entertainment from The Killer Pianos will be held Wednesday evening
Registration
$895 per Attendee
Space is limited so sign up early
Download and Mail a Registration Form
Explore the Kalahari
Located in the foothills of the Pocono Mountains, the Kalahari Resort is home to the largest indoor waterpark in America. Featuring well-appointed guest rooms, full-service Spa Kalahari, a fully equipped fitness center, on-site restaurants, unique retail shops, and a 205,000 sq ft convention center, the Kalahari is truly a destination. Click here to discover all the Kalahari has to offer.
Expand Expo attendees can reserve a room for just $145 per night, plus tax. Attendees enjoy a complimentary breakfast buffet with your stay, and daily waterpark passes for up to four guests per room. Learn more about the Kalahari Resort
Reseve your room today at the discounted rate!
Sponsorship Information
This is your chance to connect with credit union executives and employees who are looking for your products and services to build their business. As a valuable vendor, you're also welcome to attend any of our workshops right along with conference attendees. Network all day Monday and Tuesday during the open vendor show and in training sessions.
Discover sponsorship opportunities
Expand Expo 2022 is brought to you by these exceptional credit union sponsors:
Event Sponsors
Premier Sponsors
Booth Sponsors