Homeownership 101
Keeping Your Home and Wallet Happy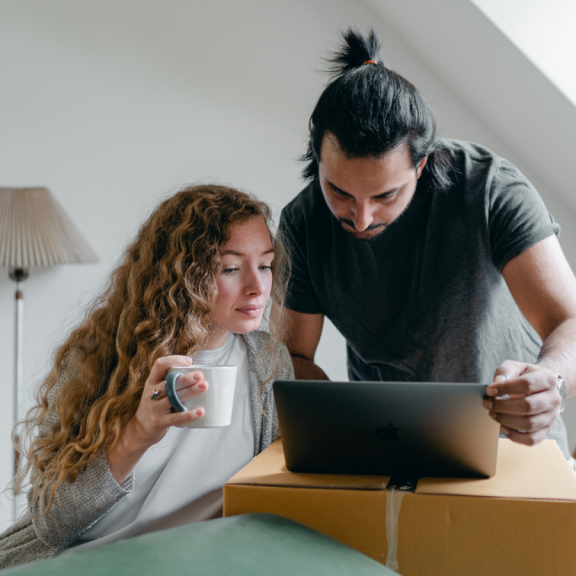 Owning a home is a fantastic achievement, but it also comes with its fair share of responsibilities. Don't worry, though! We're here to guide you with some practical tips to keep your house in tip-top condition, stay on top of repairs, and make savvy financial choices to protect your investment.
Create a Budget and Emergency Fund
Budgeting might not sound like the most exciting thing, but it's a game-changer when it comes to homeownership. Take a good look at your monthly income and expenses and allocate a portion for home maintenance and repairs. Having a clear budget will help you plan and avoid any financial surprises. And speaking of surprises, creating an emergency fund for unexpected home expenses is one of the biggest ways you can give yourself financial peace of mind.
Regular Maintenance Saves Money
Your home is your space to relax and recover, and it deserves some TLC. Regular maintenance is vital to keeping everything running smoothly, so do yourself a favor and inspect your HVAC system, plumbing, roof, and electrical regularly. Catching small issues before they become big problems will save you both headaches and money in the long run.
Prioritize Like a Pro
Home repairs can sometimes feel like a never-ending to-do list, but don't let them overwhelm you. Focus on the must-haves first: those things that are essential for safety and the structural integrity of your home. Once you've got those covered, you can tackle the nice-to-haves when the budget allows. Remember, Rome wasn't built in a day, and neither is your dream home!
DIY vs. Professional Services
When it comes to repairs, it's sometimes tempting to channel your inner DIY-er and save some bucks by fixing things yourself. Minor tasks, like changing a light fixture or fixing a leaky faucet, might be doable, but some repairs are better left to the pros. This is especially true if you're dealing with electrical or plumbing repairs. Trying to fix these kinds of issues yourself can often cause further damage. Assess your skills honestly, and if in doubt, call in the experts. It's better to be safe than sorry.
Crunching the Numbers: Refinancing and Loan Options
Now and then, it's smart to reassess your mortgage and refinancing options. Interest rates and financial situations change, and refinancing at a lower rate could save you a bundle in the long run. Do your homework, weigh the pros and cons, and see if refinancing makes sense for your situation. At Horizon Federal Credit Union, our team is happy to talk with you about what mortgage and refinancing options would benefit your financial situation most!
By following these tips and tricks, you're well on your way to becoming a financially responsible homeowner. While managing your finances as a homeowner might seem overwhelming, remember that you can always rely on us to have your back. Our team is ready to serve you on your financial journey, so don't hesitate to reach out!