Hedgies for Hospitals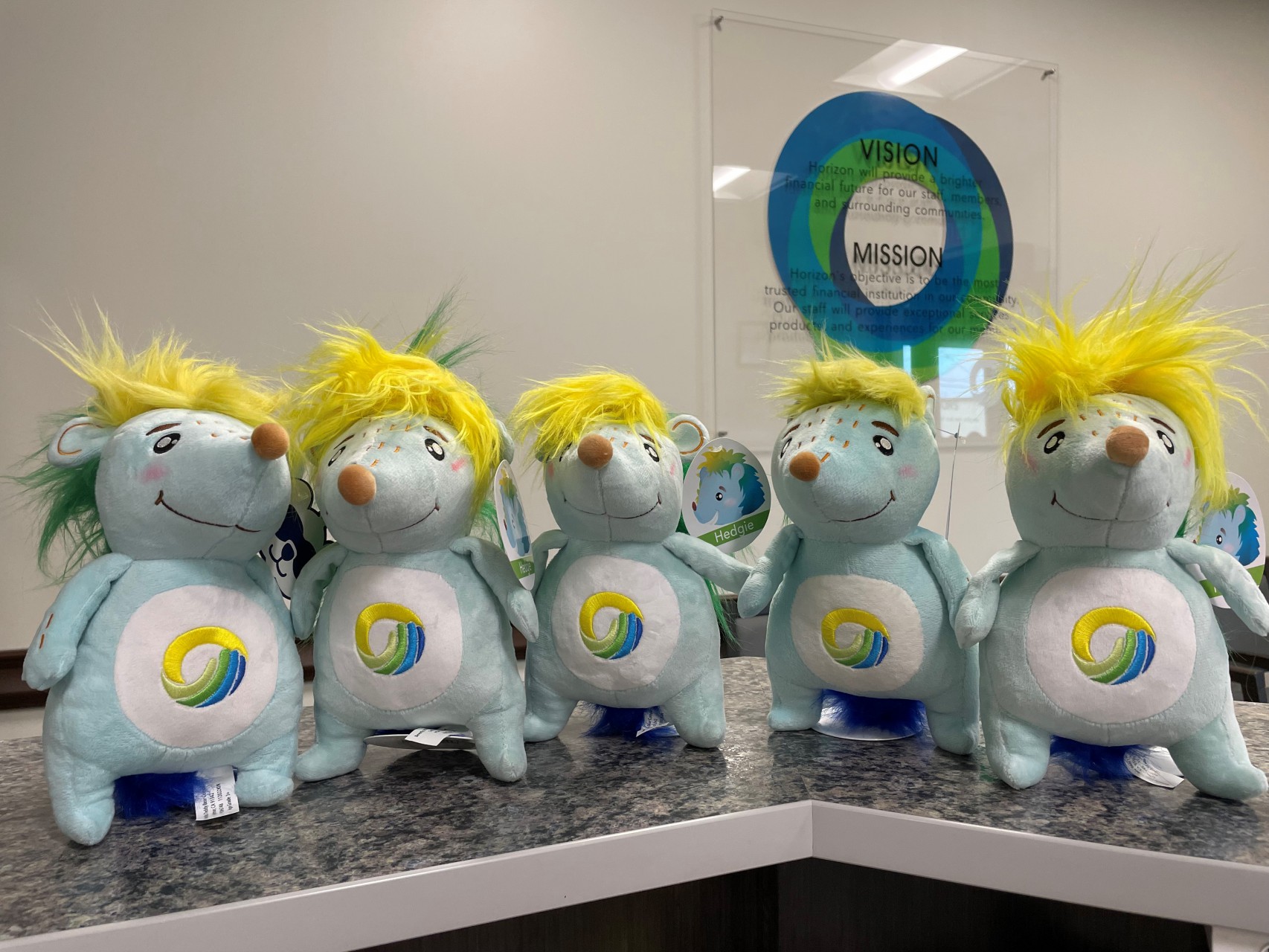 Horizon is graciously accepting donations from members and non-members to help brighten the stay of children in our local community hospitals. Money collected will be used to purchase stuffed Hedgies, a 6" plush likeness of Horizon's youth mascot.
Members can donate any amount at any of the Horizon locations throughout the month of March. For every twenty-dollars collected, Horizon will provide three stuffed Hedgies to local hospitals.
Horizon had previously run a similar campaign for a number of years involving stuffed teddy bears. The campaign was halted in 2020 due to COVID restrictions. Horizon is proud to relaunch this campaign in 2023.
For more information, visit one of our branch locations or email us at info@horizonfcu.org.