Love Your Auto Loan Rate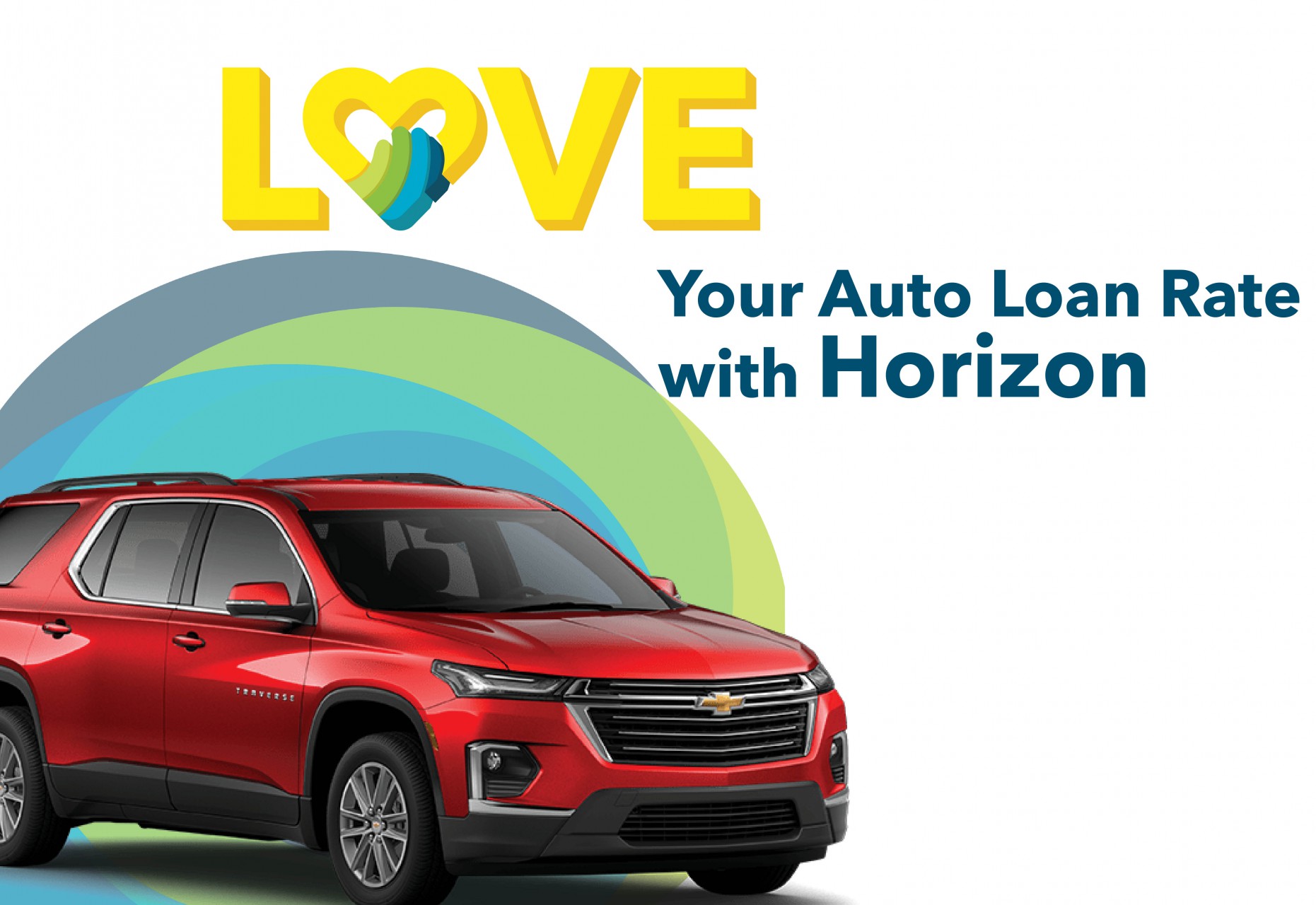 Love Your Auto Loan Rate at Horizon!
Apply for a new loan to purchase or refinance an automobile at Horizon and enjoy a great promotional rate!

Check out our current auto loan rates.
Cruising the lot for a new car or truck? Let Horizon help you finance your vehicle so you can enjoy the drive without sweating the monthly payments. Our local team of professionals will customize a loan to match your borrowing needs. We offer a speedy loan process, with flexible repayment terms to put you behind the wheel quickly.
Already have your vehicle? Refinance your existing loan from another financial institution to lower your monthly payment at Horizon. Talk with a friendly Horizon professional regarding options to refinance your existing loan and drive extra cash into your wallet each month.
*APR=Annual Percentage Rate. 0.00% APR for the first three months. The rate will automatically adjust up to a fixed rate after the promotional period. The Annual Percentage Rate is the advertised rate and can vary based on creditworthiness, loan-to-value, terms of loan and relationship with credit union.
**Based upon credit approval. Terms, conditions and qualifications apply.